Random Security code Feature
With the random security code feature, homeowners can feel extra safe
that passwords will never be exposed. After pressing enter, utilizing a
two digit random number input system before inputting one's
pre-determined password increases security and safety.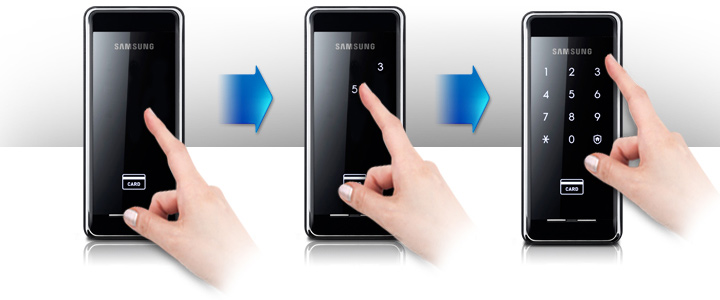 Samsung Digital Door Lock Price $295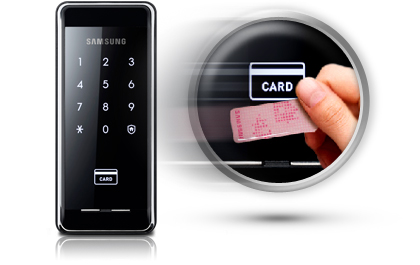 RF Auto Polling Function
Just 1 second! No wake-up step!
(Automatic Detection Mode)
Slim, Glossy and Trendy Design
High glossy body frame, Latest touch pad design,
Thinness of 16.5mm, Blue backlighting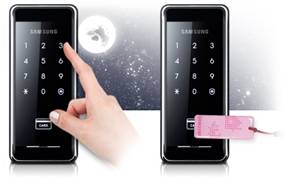 Password and Smart Card Double
Authentication Mode Additional security is available using the double authentication mode.
In this mode that door will only open after both password and key-tag has been recognized and confirmed.